Immense applause that will not end. "Only the Lonely" - the 17th anniversary of Roy Orbisons death.
Dave writes ....

TRIBUTE TO A TEXAN LEGEND

It's many years on and many years gone,
Since December six, eighty-eight,
And his final song had echoed out
Within his homeland Texas State.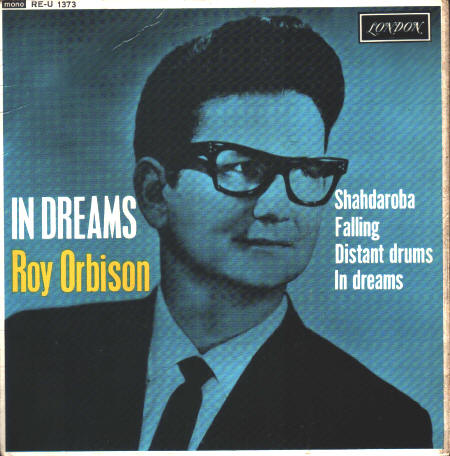 The voice that passed away that day,
Was more than desperate and sad -
He'd never sing alive again
And that, my friends, was all so bad.

Yet in our minds, our hearts, our homes,
Melodies linger on and long,
Down the volume, he'll still be heard
So high above his mourning song.

A man whose life was full of grief,
His wife hit by a killer truck
Claudette died on her motorbike.
Then another tragedy struck.

Two sons died in the burning flames -
Gone were Tony and Roy DeWayne -
At his Hendersonville homestead.
Just how could he survive the pain?

Deathly anguish and bitter thoughts,
Replaced with professional calm
He rose again above his grief,
His loyal fans were in his palm.

Each song he sung, a masterpiece
The Texan sang so beautiful,
Etched on the world's eternal disc
Voice unquavering, powerful.


Listen to his ballad "Claudette",
His "Crying" and his "Blue Bayou".
Then "It's Too Soon to Know" and yet
If "Only the Lonely" weren't true.

"In Dreams" of his "Pretty Woman",
Was he "Running Scared" from "The Crowd",
Way down to his "Sleepy Hollow"
To write and sing, vibrant, aloud.

Record, perform, on stage his act,
Immense applause that will not end.
As the world pays great homage to
"'Roy Orbison"' - Texan legend.

© Dave Feakes
written 06/12/98.on the 10th anniversary of Roy's death.